Dear international readers, please be kind to me… I would like to be fluent in English but I still have to work on it! Here is my attempt to translate my french "Prose" in the language of Shakespeare. Enjoy!
Welcome to my new website!
Four years ago, I designed poorly a kind of blog for showing my work to New York producers. Broadway, yeah Baby! At that time this website was okay, but time passed…
Few months ago, I did some videos of my shows at the Daily Motion studio (French YouTube). I was so glad to have some fresh and exciting videos! But what a shame to upload them on my old website. I realized I never did any improvement on its design, nor uploaded my new acts and it was just…out-of-date and ugly.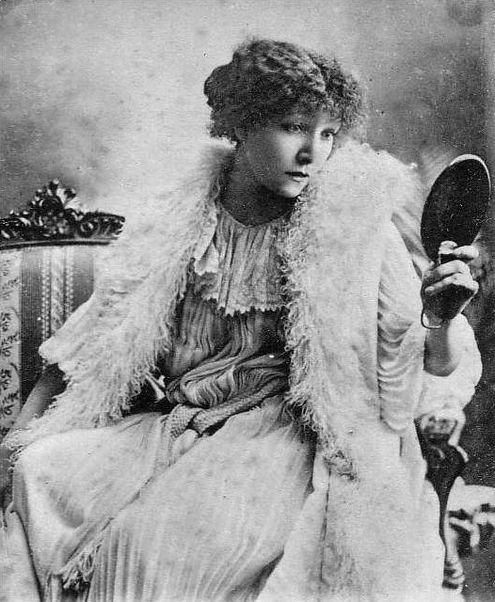 A glimmer of hope!
A friend of mine, Stella Polaris revamped her blog last year and I was crazy about it : classy, easy to read …. and so Art Deco! I asked Marie Guillaumet, who did her website, to think about mine.
One of the difficulties was to find a style that matches with my heterogeneous aesthetic : Marie Antoinette, flapper, Indian goddess… A kind of burlesque patchwork!
A Chinese Boudoir
Stella gave me the idea of the birds as an artistic line. And she was right! I love them and on top of that, they are the embodiment of my favorite burlesque performance: feathers fan dance!
Then, I add an orientalist touch :
Asia is a constant inspiration through out the ages : 18th century fantasies, 19th Ladies' dream, Mata hari…
I also thought about Geishas. They are burlesquers' sisters : entertaining audience with a strong artistic sense.
Cranes, japanese clouds and volutes were required!
Diary
I want to share in this diary my inspirations, obsessions and adventures! I will manage to translate my posts as often as possible. Feel free to comment them and don't hesitate to point out my misspells and else.
Kind regards,
Sucre d'Orge